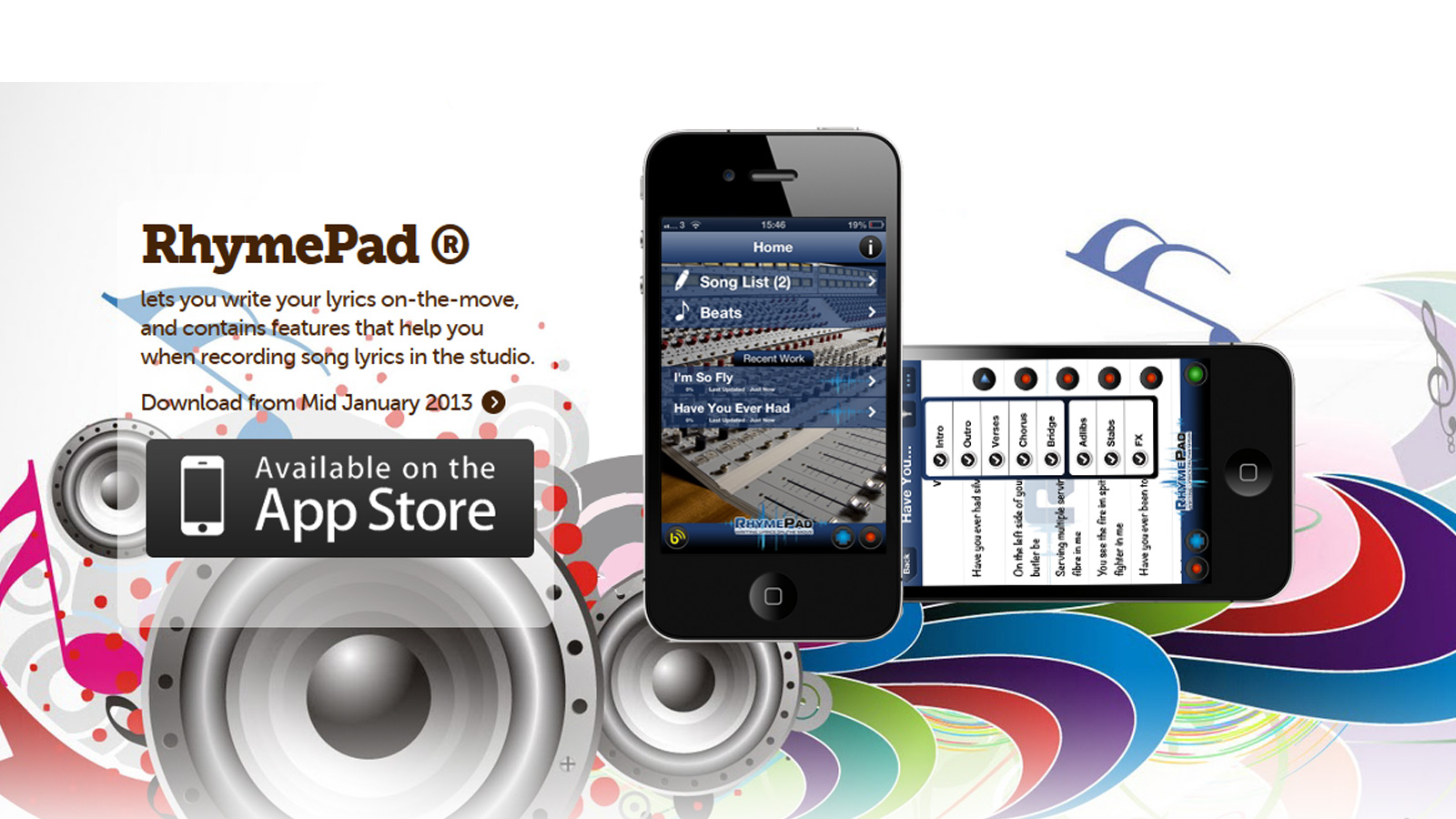 Deliverables
Brand Creation
User Experience
Mobile & Tablet
Website Design & Development
Content Management
Iphone App Development
Who they are:
Web Power
Writing Music Lyrics on the Go
Saad Qureshi, Founder and CEO of RhymeTech is a songwriter and is very active in the studio recording his own songs. But he faced a continuing problem if he were to ever conjure up some lyrics whilst he was on the move, such as on a bus, tube or just out with friends.
He couldn't edit his lyrics in the way that he could do on a traditional notepad, where he would mark his adlibs, stabs and the effects he wanted in the song. He wanted one place where he could write, save, and edit his lyrics in the same way as he would at home or in studio, yet on the move.
We developed an iPhone app that support's the process of developing and scripting lyrics. The app supports the process of collecting lyric thoughts, audio and tempo. The app represented a digital version of a traditional rhyme book.